Stationery

Digital Color

Promotional Printing
Is your project ready for production? Are you still kicking a few ideas around? Do you need to budget for your next project?

Whether it's an existing order or new, we can make the process simple and easy.

Our online file transfer system allows you to easily send us a file.
Full Service Digital & Offset Printing in Rochester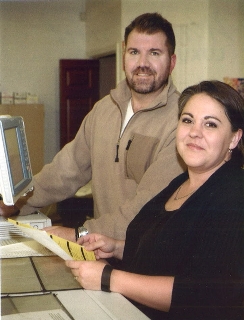 Welcome to Ultraprint Corporation!
Rochester's full-service printing company.
At Ultraprint, we provide printing the way you want it, when you want it. With a combination of state-of-the-art, high quality digital printing equipment and our own proprietary expertise we are able deliver custom branded company internal printing collateral and marketing material that convert shoppers into paying customers. We work with nearly 400 companies who require the quality that we provide, the confidence that things will done right and the peace of mind it will be ready on-time - plus we have the ability to offer a wider range of quantity options - without sacrificing quality or value.
With over 45 years of experience, we can handle any job—business and promotional printing, stationary and letterheads, posters and signs, color copies, photo prints and much more.
Take a look at all of our printing services or contact us to work out the details of your project.
---
Ultraprint has been a member of IMS Barter for many years. Come on by today and see what it's all about. Be sure t…

https://t.co/chzcGfuNxw

New to the vendor circuit, or a long time veteran? You must look professional! Ink on paper since 1973, we now can…

https://t.co/LGNRiHi3z9

Here are some ways you shouldn't handle new competition, along with some ways you should Handling Competition: Do's…

https://t.co/MFuOupnVMJ
Hot Off The Press
Posted on 03/19/2018

While Twitter might be smaller than the social media giant Facebook, it's definitely something worth attention. Today dive into why your business should have a Twitter.

Posted on 03/12/2018

How can businesses and individuals best reach out to consumers during the new spring season? Luckily, we have five super springtime marketing ideas to get you started.
View The Archives...