Stationery

Digital Color

Promotional Printing
Is your project ready for production? Are you still kicking a few ideas around? Do you need to budget for your next project?

Whether it's an existing order or new, we can make the process simple and easy.

Our online file transfer system allows you to easily send us a file.
Offset & Digital Printing in Rochester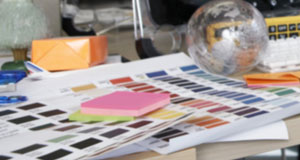 Welcome to Ultraprint, Rochester's full-service printing company.
With over 35 years of experience, we can handle any job—business and promotional printing, stationary and letterheads, posters and signs, color copies, photo prints and much more.
Take a look at all of our printing services or contact us to work out the details of your project.
---
"The human spirit is drawn to beauty, elegance and style. We are constantly assaulted by images and information, sometimes it is helpful, sometimes it is not.
The trick is to draw attention in a positive way. We think a great way is through printed publications. Leave a little about your business behind wherever you go. Our job is to produce a clear and clean piece that represents your company's style and image.
Growing up in the family business has given me insight that cannot be taught. I know how to make things affordable, and how to make things extravagant. I also know the price is often worth the end result. If cheaper were always better there would be no BMW's, no diamonds...there is value in the extraordinary.
Our job is to make you look good."
-Devin Vosburgh, Ultraprint Corp.
Hot Off The Press