Banners

A big area calls for a big statement. And that's exactly what we deliver with every banner we print.




Brochures

With professional design and printing, our brochures are sure to sell. From the big idea to the small details, our team has years of experience to get the job done.




Business Packages

Shouldn't your stationery be as unique as your business? Give your company an engaging brand identity through professionally designed letterhead, envelopes and business cards.




Design

Your business is too important to rely on beginner design. Let our pros handle the concept, design and layout of your piece, and give every design the credibility it deserves.
Is your project ready for production? Are you still kicking a few ideas around? Do you need to budget for your next project?

Whether it's an existing order or new, we can make the process simple and easy.

Our online file transfer system allows you to easily send us a file.
Full Service Digital & Offset Printing in Rochester
Welcome to Ultraprint Corporation!
Rochester's full-service printing company.
At Ultraprint, we provide printing the way you want it, when you want it. With a combination of state-of-the-art, high quality digital printing equipment and our own proprietary expertise we are able deliver custom branded company internal printing collateral and marketing material that convert shoppers into paying customers. We work with nearly 400 companies who require the quality that we provide, the confidence that things will done right and the peace of mind it will be ready on-time - plus we have the ability to offer a wider range of quantity options - without sacrificing quality or value.
With over 45 years of experience, we can handle any job—business and promotional printing, stationary and letterheads, posters and signs, color copies, photo prints and much more.
Take a look at all of our printing services or contact us to work out the details of your project.
---
Father's Day Marketing Ideas Worth Trying
Posted on 06/10/2019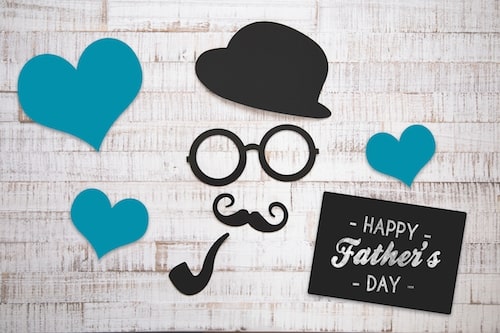 In case you haven't noticed, Father's Day is right around the corner. In just a few short days, families across the country will gather to celebrate the special men in their lives who have filled the role of father. Of course, as a small business owner, marketer or professional, this is an ideal opportunity to connect with your audience, promote your product and grow the bottom line. 
In fact, according to the National Retail Federation, Father's Day spending in 2017 reached a record-high of $15.5 billion. On average, 77% of Americans celebrate Father's Day, which definitely makes it worth including in your business plan. If you don't have your perfect marketing scheme in place yet, don't worry. We've put together a few Father's Day marketing ideas that are worth trying.
Share a deal.
Of course, the easiest way to celebrate Father's Day is by offering a great deal that dads and families can't pass up. Share a "Treat Dad" special with promotions like BOGO 50% off. Whatever deal you go with, make sure it's worth your customers' time. Chances are most businesses will have specials going on this weekend, so you make sure your deal is enticing enough to get them in the door.
Send an email.
Email marketing is a great way to connect with customers in advance and encourage them to check out the business over the weekend. Pull out your most recent customer list and send a Father's Day email celebrating the holiday, sharing helpful tips or announcing sales. Or, consider creating a drip campaign to send a couple of emails over the course of a few days, leading up to Father's Day.
Host an event.
If you're part of a brick and mortar company, why not host an event to celebrate Father's Day? There's no better way to get more foot traffic than to literally invite people in to celebrate. For example, provide drinks and host a band, so dad can enjoy some music while sipping on a few beers. Or, go for a kid-friendly approach and have some painting and art options available for dad to do with the little ones. 
Offer gift wrapping.
This might seem like a simple gesture, but it can actually play a huge role in customer satisfaction. Think about the last time you bought a present for someone. How nice was it to have the store employee prepare and wrap the present for you? If you can, have employees on hand to offer gift wrapping for customers who come in the store. Even the smallest gesture can make a huge difference for your customers.
Run a contest.
In the new age of social media, nothing generates more buzz and attention than a contest or giveaway. For example, run a competition for who can get the most likes on their "Dad & Me" photo on Instagram. Of course, make sure users tag your brand and use a specific hashtag, so you can track the details. Whoever has the most likes by Father's Day, give away a special surprise to thank them for their (free) marketing efforts.
With Father's Day right around the corner, make sure your marketing efforts are set and ready to go. Keep these marketing ideas in mind to promote your business over the next few days and have a successful Father's Day.