Banners

A big area calls for a big statement. And that's exactly what we deliver with every banner we print.




Brochures

With professional design and printing, our brochures are sure to sell. From the big idea to the small details, our team has years of experience to get the job done.




Business Packages

Shouldn't your stationery be as unique as your business? Give your company an engaging brand identity through professionally designed letterhead, envelopes and business cards.




Design

Your business is too important to rely on beginner design. Let our pros handle the concept, design and layout of your piece, and give every design the credibility it deserves.
Is your project ready for production? Are you still kicking a few ideas around? Do you need to budget for your next project?

Whether it's an existing order or new, we can make the process simple and easy.

Our online file transfer system allows you to easily send us a file.
Full Service Digital & Offset Printing in Rochester
Welcome to Ultraprint Corporation!
Rochester's full-service printing company.
At Ultraprint, we provide printing the way you want it, when you want it. With a combination of state-of-the-art, high quality digital printing equipment and our own proprietary expertise we are able deliver custom branded company internal printing collateral and marketing material that convert shoppers into paying customers. We work with nearly 400 companies who require the quality that we provide, the confidence that things will done right and the peace of mind it will be ready on-time - plus we have the ability to offer a wider range of quantity options - without sacrificing quality or value.
With over 45 years of experience, we can handle any job—business and promotional printing, stationary and letterheads, posters and signs, color copies, photo prints and much more.
Take a look at all of our printing services or contact us to work out the details of your project.
---
Mind-Blowing March Marketing Ideas
Posted on 03/04/2019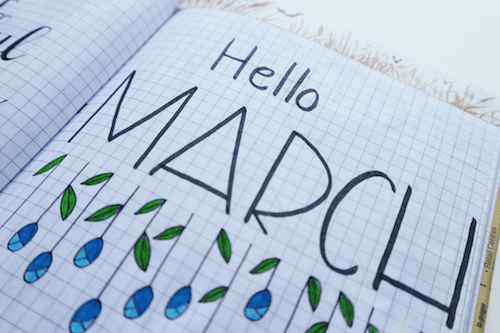 1. Spring Cleaning
Play on the idea of Spring by centering your efforts around Spring cleaning. For instance, a printing company might run a promotion for direct mail pieces, saying, "Clean up your marketing this spring with fresh direct mail."
2. Get Outside
March brings with it the first few glimpses of warm weather, so encourage customers to get outside and enjoy the month. For example, send an email inviting customers to use your products or services as they shake off the cold of winter. 
3. March Madness
The popular basketball tournament runs throughout the majority of the month, so consider ways to incorporate it through marketing. Host a bracket challenge for employees or customers with a prize at the end, or run a special for the person who can show they had the best bracket.
4. Women's History Month
March is also Women's History Month, so be sure to include women in all of your marketing materials. Ask customers to share stories about the most influential women in their lives, or share about valued female employees within your company. 
5. Employee Appreciation
Speaking of employees, March 6th happens to be Employee Appreciation Day! Share love for your team members and market the business with employee-driven content, such as a Facebook live interview with an employee.
6. Daylight Savings Time
Soon after, Daylight Savings Time occurs on March 10th. Easily connect with customers by reminding them to set their clocks ahead one hour. This could be a simple social media post that relates to your customers and earns the business bonus points.
7. National Pi Day
Of course, don't forget about one of the most delicious holiday! National Pi Day is, you guessed it, March 14th. This is a fun and silly holiday which some people might not know of, but you can still use to your advantage in marketing.
8. St. Patrick's Day
Give green for going green! Celebrate St. Patrick's Day by discounting a product or service for customers who wear green on St. Patrick's Day. Or, run a social media promotion for customers that post a picture of themselves wearing green and tag the company in it.
9. First Day of Spring
The first day of Spring is March 20th, so consider how you can wrap the event into your marketing strategy. It could be anything from a small window sign to a full-on email campaign, all centered around the new, fresh, happy first day of Spring.
10. Puppy Day
Finally, have fun and celebrate National Puppy Day on March 23rd. Post a picture of a team member's puppy on your social media, ask customers to share pictures of their puppies or offer a discount for customers who bring their puppy into the store. Don't be afraid to get a little ruff with this one! (Pun intended.)
March is here. Is your marketing ready? As we dive into the month, keep these holidays, events and ideas in mind to use in your marketing efforts to connect with customers and grow your business throughout the month of March.