Banners

A big area calls for a big statement. And that's exactly what we deliver with every banner we print.




Brochures

With professional design and printing, our brochures are sure to sell. From the big idea to the small details, our team has years of experience to get the job done.




Business Packages

Shouldn't your stationery be as unique as your business? Give your company an engaging brand identity through professionally designed letterhead, envelopes and business cards.




Design

Your business is too important to rely on beginner design. Let our pros handle the concept, design and layout of your piece, and give every design the credibility it deserves.
Is your project ready for production? Are you still kicking a few ideas around? Do you need to budget for your next project?

Whether it's an existing order or new, we can make the process simple and easy.

Our online file transfer system allows you to easily send us a file.
Full Service Digital & Offset Printing in Rochester
Welcome to Ultraprint Corporation!
Rochester's full-service printing company.
At Ultraprint, we provide printing the way you want it, when you want it. With a combination of state-of-the-art, high quality digital printing equipment and our own proprietary expertise we are able deliver custom branded company internal printing collateral and marketing material that convert shoppers into paying customers. We work with nearly 400 companies who require the quality that we provide, the confidence that things will done right and the peace of mind it will be ready on-time - plus we have the ability to offer a wider range of quantity options - without sacrificing quality or value.
With over 45 years of experience, we can handle any job—business and promotional printing, stationary and letterheads, posters and signs, color copies, photo prints and much more.
Take a look at all of our printing services or contact us to work out the details of your project.
---
6 Festive Fall Marketing Ideas
Posted on 10/01/2018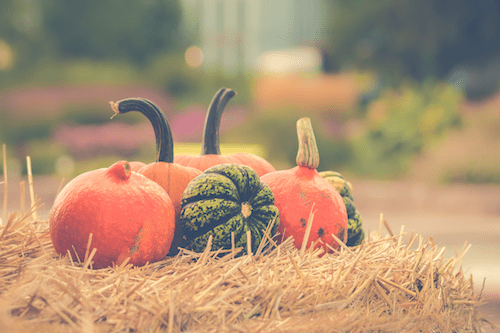 Happy October! With school back in session and the leaves beginning to turn a crisp, golden color, fall is officially here. And of course, with it comes fall marketing. As a business professional, your job is to always market one step ahead of the seasons.
As we get deeper and deeper into the fall season, how can you prepare to use this time to market to customers? To get you started, we came up with six festive fall marketing ideas for you to take advantage of this October. Let's dive into some valuable fall marketing.
1. Support youth sports.
Fall is a very popular time for youth sports. Whether it's football, soccer, volleyball or anything in between, youth sports are big in these upcoming months. Use this time as an opportunity to market your business by supporting youth sports in your community. Include themes of good sportsmanship and fitness in the marketing strategy, or consider supporting a local youth league to promote the business as well.
2. Run a social media contest.
When it comes to photography, fall is a beautiful time for those golden photos where the sun hits just right. Use photography to your marketing advantage by running a social media contest on various platforms. One platform in particular where this can be useful is Instagram. Ask followers to send in pictures for the contest, or have followers post pictures to their feeds and tag the business in them, so you can get more promotion throughout the platform.
3. Utilize the holidays.
As you already know, fall is a big time for some very popular holidays—Halloween and Thanksgiving. Be sure to utilize and plan for these major holidays in your marketing, but don't forget about some of the smaller ones as well. For instance, Boss's Day is October 16th, Veterans Day is November 11th and Small Business Saturday is November 29th. While the major holidays are definitely important, the small holidays give you plenty of marketing ideas and opportunities throughout the season of fall.
4. Join a festival.
No matter where you are or what community you're in, there's bound to be a fall festival somewhere. Take this time to hit the festival circuit by setting up a booth at a local festival, or get further involved by sponsoring the event. Festivals bring huge crowds of people within an allotted amount of time, so you can gain maximum exposure within a short timeframe. While they can be a lot of work, you can also receive major payout if you plan and market accordingly.
5. Emphasize football.
For most of the country, the season of fall means one thing: football season. Football is huge, and it also provides the perfect way to connect with customers and market to them through something they love. If you can, incorporate the football theme throughout your marketing strategy. For instance, have employees wear football jerseys on game days, or host a giveaway with football tickets for customers to win. However you do it, football is a great way to market during the fall season.
6. Prepare for winter.
And of course, fall is only a short season on the road to winter. Use your marketing strategy as a chance to "prepare for winter" and the biggest shopping season of the year—Christmas. How can you set the business up to do well in December? Think of ideas now so you can begin incorporating them into your strategy early on. 
With the beginning of October comes the start of the fall season. If you're a business professional or marketer, be sure to jump on board this fall and develop new marketing strategies so you can reach customers and grow your business.