Stationery

Digital Color

Promotional Printing
Is your project ready for production? Are you still kicking a few ideas around? Do you need to budget for your next project?

Whether it's an existing order or new, we can make the process simple and easy.

Our online file transfer system allows you to easily send us a file.
Full Service Digital & Offset Printing in Rochester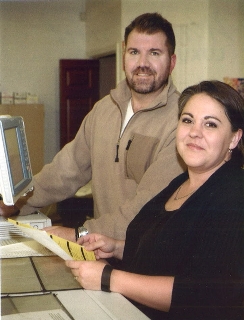 Welcome to Ultraprint Corporation!
Rochester's full-service printing company.
At Ultraprint, we provide printing the way you want it, when you want it. With a combination of state-of-the-art, high quality digital printing equipment and our own proprietary expertise we are able deliver custom branded company internal printing collateral and marketing material that convert shoppers into paying customers. We work with nearly 400 companies who require the quality that we provide, the confidence that things will done right and the peace of mind it will be ready on-time - plus we have the ability to offer a wider range of quantity options - without sacrificing quality or value.
With over 45 years of experience, we can handle any job—business and promotional printing, stationary and letterheads, posters and signs, color copies, photo prints and much more.
Take a look at all of our printing services or contact us to work out the details of your project.
---
How to Search Engine Optimize Your Content
Posted on 02/12/2018
As an entrepreneur, small business owner or professional marketer, it's important to recognize the power of search engine optimization in today's technological world. If marketing helps grow your business, then search engine optimization helps grow your marketing efforts.
When people think of "search engine optimization" they often imagine keywords popping up on a screen, so search engines can better scan a website then use those keywords to move the website higher up in search engine rankings. However, although keywords are a valuable component of SEO, there's a lot more to keep in mind. A website's optimization is integral to improving marketing efforts and growing the business. Here's some key pointers for how to search engine optimize your content.
1. Analyze the target market.
The first step in successfully optimizing a website is analyzing a business or organization's target market. In other words, what is your purpose and who are you trying to reach with that purpose? Complete an analysis of your current website to see what keywords you might already be using, your present search engine rankings and some potential goals you have for your search engine optimization. Then, complete a competitive analysis and examine other websites who have similar purposes or are even competitors.
Finally, analyze your target market through an initial keyword search. Develop a preliminary list of search items you believe might be relevant to the website. Start with the question: if you were looking for this business, what would you type into a search engine? Generate a few ideas, connecting phrases and words to start out your optimization process.
2. Research the ideal keywords.
Once your target market has been analyzed, dive deeper into researching your ideal keywords. Use tools such as the Google Keyword Planner to see who is searching for those keywords, what some related words might be and how well those words rank in commonly searched terms. Look into the search volume for each word, and be sure to focus your efforts on words that people are actually searching for.
For instance, if a business works in plumbing, they might prefer to refer to a worker as a "repairman." However, perhaps the keyword that is more commonly searched is "plumber." Issues like this are things to take into consideration when searching for your ideal keywords. Focus on search volume and relevance to your cause to identify the keywords you want to use throughout your content.
3. Focus the content around 1-2 keywords.
When you have those keywords identified, focus your content primarily on 1-2 keywords on every website page. For instance, in a blog article, choose a few keywords you want the topic of that article to be circled around. Then, integrate those keywords naturally throughout the article. Some other areas to consider utilizing your keywords in include the title of the post, the subheadings and throughout the body, the website URL, the meta-description and even the title tags of the page (that little tab up top on your web browser).
Search engines like Google scan all of these key components when searching through your content for keywords to include in their search results. Focusing your efforts on a few choice keywords on every page will have farther-reaching results than stretching yourself too thin and trying to integrate multiple keywords on every single page. Plus, it will seem more natural and flow better for your website visitors.
Once your website has been properly optimized, it's important to maintain continual testing and measuring, to make sure your keywords are still ranking where they should, and therefore your website ranks where it want it to in search results. Search engine optimization can seem confusing, but once a business has it figured out, it serves as an integral part of marketing efforts to help grow the cause.